This was my first ever visit to the IAA, the worlds largest Automotive trade show. I was there for business reason (so I was able to be there during the first days with much less visitors) but I also had some free time to see the IAA on my own.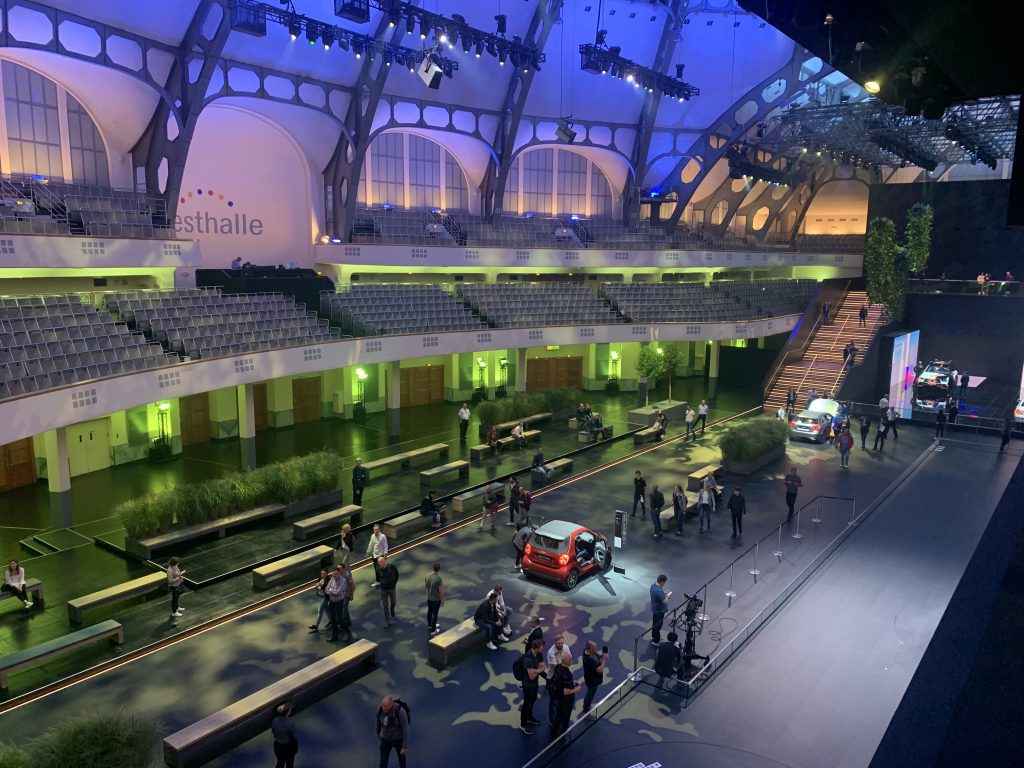 My first impression: This is huge. On other trade fairs, companies build a booth, here they "only" build the interior of the booth and take the whole hall as a booth (Mercedes). This was impressive.
The second thing worth mentioning is, the presence of new (Chinese) brands like "WEY" with the stupid but sticky slogan "the wey forward". Their cars are not only already sold in China, their newest concepts look pretty much like any modern high class car. And as the engine engineering isn't worth much anymore with electric motors, they might become a real competition for Audi, Mercedes & co.
The most impressive cars at this years IAA
To me the Cars I remember most are the following (and why):
BMW Vision M Next: impressive sports car interpretation for 2020+. Great mixture of THE classic BMW M1 and the formidable i8
BMW 4 Series: the kidney. Yes it is huge. But in live it looks good to me. It might not appeal to everyone, but be honest, who would like a car that appeals your (grand-)parents? 😉
BMW X3 Hydrogen: What? Hydro…? I thought this technology wouldn't get any other chance due to the focus on EVs? But it might be worth looking into this technology again.
Byton M-Byte: 42inch Screen… looks pretty modern, but when sitting in the car, at least for my personal feeling, this is just too much. The information is not really well presented, the placement of the screen blocks my view on the street directly in fron of me and I don't see the advantage of the huge screen, especially when you compare this concept to…
Porsche Taycan: What a car! I definitly would love to have one. "Turbo"? Well, for an EV not really fitting but it has already been more like a addon that means "more power than the regular Porsche (also with Turbo)". The best thing to me is its cockpit. It has a total of 3 screens plus one optional screen for the co-driver. Compared to other car maker, including Tesla, Byton or Polestar, the screens are perfectly integrated in the interior, the different screens serve different main duties and the handling is really easy even for someone who has never driven a Porsche before.
Polestar 2: Nice car, nice spes, nice interion BUT why is it fully tied to Google? Did I miss something? Has Google already bought Polestar? Or why should I talk to my car by saying "hey Google"? Seriously, to me this is a no go, I would love to buy a car and still decide whether I share any data with Google, Apple or the car manufacturer. And I will not call my car "hey Google"
Roborace: The Roborace Car presented at the Microsoft booth (presenting Automotive solutions from cloud to production) was mindblowing. A real racing car without any driver. Not even remote. Just AI driven. Wow. The racing series is still in testings but the "car" looks more futuristic than anything else I have seen there.